Less than a year after he rocked the scientific world with his claim to have gene-edited twin babies, scientist He Jiankui is back. This time, he has set up a laboratory in Beijing Daxing district. Despite calls for a moratorium on gene editing following his previous announcement, it seems that Jiankui has not been deterred from continuing his research. In an interview with Chinese media outlet Xinhua, Jiankui said that he plans to use CRISPR-Cas9 technology to "eliminate genetic diseases in newborns." While many are appalled by Jiankui's actions, it is important to note that his research does have some potential benefits. However, until more is known about the safety and efficacy of gene editing, it is best to proceed with caution. Stay tuned for future developments!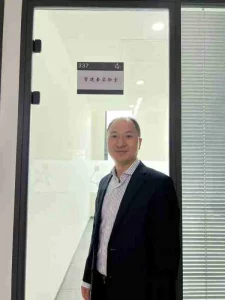 At the end of 2019, He Jiankui was sentenced to 3 years in prison for the "gene editing" case. He was released from prison in the first half of this year.
Regarding his new news, He Jiankui also further updated the news: Attending the conference on rare diseases…
According to his personal statement, he will be engaged in scientific research on gene therapy for rare genetic diseases in this new laboratory located in Daxing, Beijing.